If you are looking for the best kind of club for gentlemen, the Spearmint Rhino in Las Vegas goes on when it comes to setting the standard for a Strip club entertainment in the Sin City. It highlights the hottest strippers in Vegas. They have discounted bottles in different packages. This famous strip club in Vegas offers the widest variety of services and packages for various instances from VIP occasions to bachelor parties. You need to watch the beautiful ladies on stages and be able to set through the whole club with just an open seating available to make you enjoy the rest of the evening.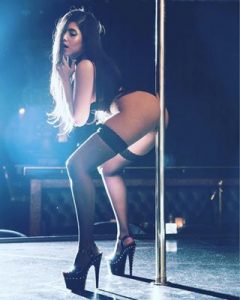 From the minute, you were taken by the limos offering a complimentary ride and treat, the VIP service will start. You will start to enjoy a great Vegas VIP experience that you truly deserve. This strip club is open 24/7, so the fun will never stop until you get tired. They also have a 24/7 full working kitchen that serves good food at the same time. That means being hungry in the Spearmint Rhino is not a problem anymore with the services that they offer to their guests.
Las Vegas is the place where most tourists love to go to. They are not called the entertainment capital of the world for nothing. They continue to still be relevant as the industry that sets the trend when it comes to global entertainment. It has industries and services loved by many people, including locals and tourists, and one of them would be its adult levels of entertainment. Las Vegas is a place for adult entertainment. This is where the famous quote came from and it says "what happened to Vegas stays in Vegas". It is because this place is where the strippers are found and they are world class. They are known in public and it is also considered as a profession in this part of the world.
---
Contact
Phone: (702) 796-3600
Address: 3340 S Highland Dr, Las Vegas, NV 89109
Website
---