This club is one of the tiniest strip clubs in Vegas. But, it offers affordable services for those who are average earners and visitors from the other countries who are in Vegas under a specific budget. It is an economic type of strip club that is situated a few miles of Bally. You will find everything here at a very reasonable rate. That is from beer to the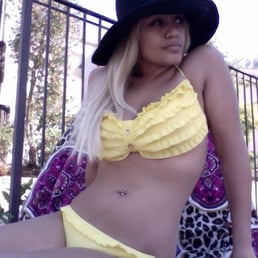 other drinks that they offer including the lap dance. Yes, you will be able to experience having a lap dance at an affordable rate too. As soon as you come in you will see for yourself the stage with only few tables & chairs with the couch that is meant for the lap dancers. Going to this place means that you will be able to enjoy the same experience and services that the others can get from being in a VIP type of strip club.
This club has been operating for years now, you might also remember that this place in Vegas is formerly known as Tender Trap. A lot of locals there know it by this name. It is famous for those who wish to experience the same pleasure but do not want to spend huge amount of cash. There is no cover charge and you can also enjoy the place with the drinks that you wish to order. Normally, most of the strippers use stripper not for their personal reasons, but to earn a living. It is a professional job in Vegas and most of the women who are engaged in this activity were properly trained for the job, since most of them are into pole dancing too that requires a special kind of training. Vegas, being an entertainment hub is known for having women who are engaged in this kind of job. It is purely fun and there is nothing more than that unless the customer and the woman agreed to engage in a sexual activity outside of the club premises.
---
Contact
Phone: (702) 257-3030
Address: 2801 Westwood Dr, Las Vegas, NV 89109
Website
---